Can't get away? Virtual Meeting participants can view every session through our Meeting Portal. The portal allows you to ask faculty questions while you livestream from your computer, phone, or tablet.

Plus, participants can watch sessions, claim credit, and view online posters after the live presentation is over with a year of on-demand access.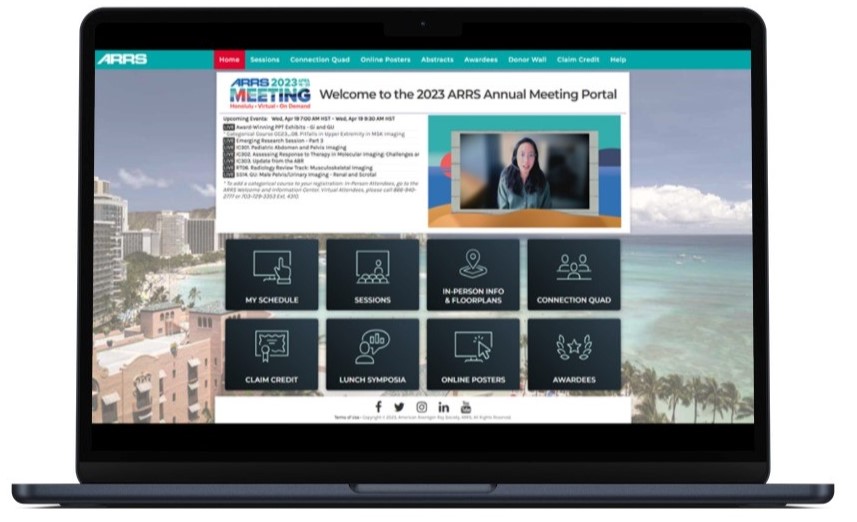 Get the best rate on the latest education!
Sign up early to get the best rate on registration for ARRS 2024 and get one year of on-demand access to every session.